Testing Services

GLP- and GMP-compliant testing services include cell bank and virus bank characterization, lot release testing, viral and bacterial clearance projects, and stability studies. In addition, both validated and custom assay programs are offered for microbiology, molecular biology, virology, cell biology, analytical evaluations and in vivo safety tests.

Quality Assurance

Every aspect of MDS's testing and manufacturing operations is governed by a focus on quality. Highly trained, internal quality assurance and quality control units monitor procedures and records to assure accuracy and reliability. A continuous quality improvement process is in place to review any discrepancies and make improvements that will consistently enhance the quality of our services.

We design methods compatible with the Client's expression/culture system that can be applied at lab, pilot and industrial scales. We then utilize the method selected by the Client during development of the purification process. MDS uses FPLC or HPLC to test and develop purification schemes that can be utilized for small and industrial sized applications.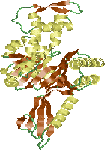 MDS offers a variety of characterization assays and product-dependent purification schemes. There are a wide variety of post-manufacturing purification methods available. Proteins A and G are common affinity chromatography columns used as a first step in isolation, although more specific antigen columns can be custom-linked to a support of choice.