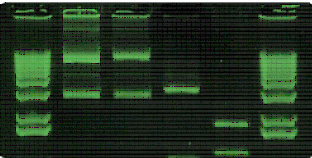 PCR Services
MDS provides custom PCR and RT-PCR services for human, animal, and plant tissues. Other service include analysis of PCR products by slot/Southern blot methods, subcloning of PCR products into your choice of vector, and direct sequencing of PCR fragments.
PCR assays are available to detect bacterial, viral and protozoal pathogens in human and animal tissues. These assays are used for the detection of most adventitious viruses in sterility testing for gene therapy; detection of host cell contamination for products produced in bacterial and mammalian cell lines; and detection of replication-competent virus in viral vector preparations.
During different stages of the production process, there is the risk of contamination of product by adventitious viruses. Copy number analysis is the key component for evaluation of the genetic stability of developmental or production (MCB, MWCB, and EPC) cell banks. Thus it is important to conduct a test for the evaluation of viral clearance of the product.
MDS offers PCR analysis for species-specific viruses in cell lines and/or product. We set up a panel that includes positive and negative controls for each virus and also includes internal controls (such as beta-actin or G3PDH) for the integrity of isolated nucleic acid.
Additionally PCR assays for murine viruses are available. These assays provide an alternative to the Mouse Antibody Production (MAP) test.